"Scars Are Tattoos With Better Stories"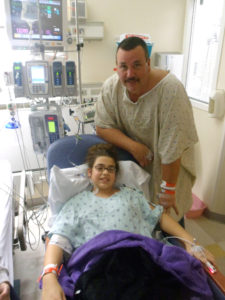 Just weeks after her twelfth birthday, Kimmy Witty was rushed to the Texas Medical Center and diagnosed with a rare genetic kidney disease - Nephronophthisis. Typically this disease does not present itself until pre teen years; therefore, Kimmy was an active and athletic child until the day her world was forever changed.
Hopeful she could control the progression of the disease, Kimmy followed doctors orders and began a new medication regimen and a strict renal diet. Three months later she was told she would need a life-saving kidney transplant. The process began and with both parents a match, it was determined after further testing that her dad, Ross, would be the best donor.
On November 21, 2011, Kimmy successfully received her dad's kidney at Children's Memorial Hermann and began her "new normal" post-transplant life. With her teen years ahead, she turned her fears into faith and her struggles into strength. When she asked herself "why me?" she held onto God's promises and knew the work of God would be displayed in her life.
Five years later, Kimmy shared with her parents she was "ready to do something with her story and bless others." Through this journey, Children's Transplant Initiative was created.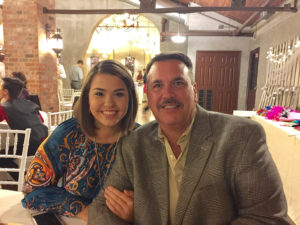 Kimmy's vision, alongside her parents, is to open Kimmy's Kottage, one of the few pediatric transplant hospitality houses in the nation, in hopes of coming alongside other transplant families to offer the same love and support she was so generously given.